Product description
Shipping & Return
The must-have toy of the year for men in 2022
This is "Sprok-It", a new kind of fidget device.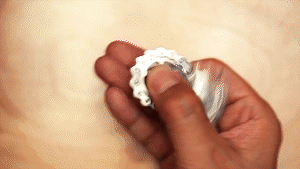 A Good Toy To Kill Time. Those who fidget with it will understand the best.
A high quality ideal fidget toy to release your anxiety. The Sprockets chain fidgit is mostly made of solid Stainless Steel,which makes it a very durable metal fingertip spinners, such as the bicycle sprockets.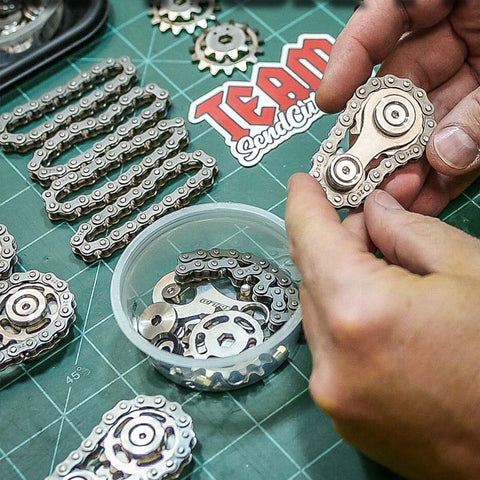 Stop the restless fingers. They are CNC machined with sophisticated and precise parts and have no rusty smell. It has good quality and small size, which meets all your needs.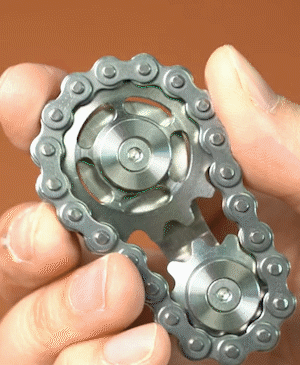 Feature:
Size: Length 60mm, Width 36mm
Chain Material: Stainless Steel
Weight: approx. 56g
Color : Silver / Gold / Multicolor/Black-Silver/Black-Gold/Black-Rainbow - ( all refer to picture)
( Color is refer to Inner Gear , Outer chain will be silver color for all type, except combination color model )
Packaging:
1pcs Sprockets & Gears Spinner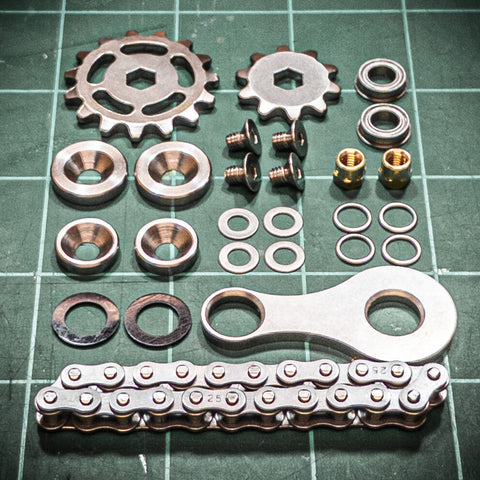 【Unique Designed Fidget to Play】
An ordinary spinning top toys need to turn once, and then wait for it to stop, staring at it blankly. However the Sprockets chain toys need your cooperation to rotate and run smoothly. Everyone has different needs, it can exercise the flexibility of the fingers. Even if as handcrafts, they can be displayed well.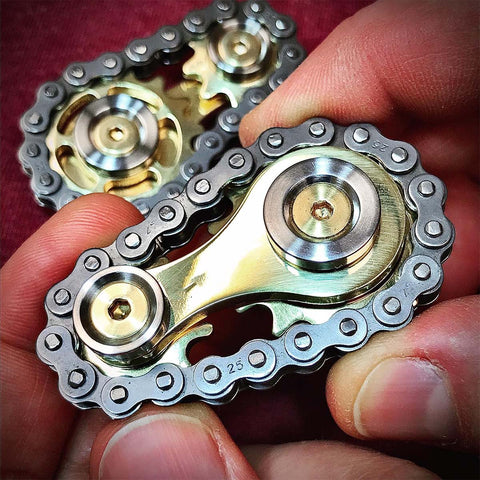 【Fun and Well made】
This fidget spinner is comprised of two small sprockets with a cute little bike chain around them. It can be spun around and around with ease while you hold onto the finger caps of opposite end. It's quite well made and given care,which should last for years to play with. Those who fidget with it will understand the best.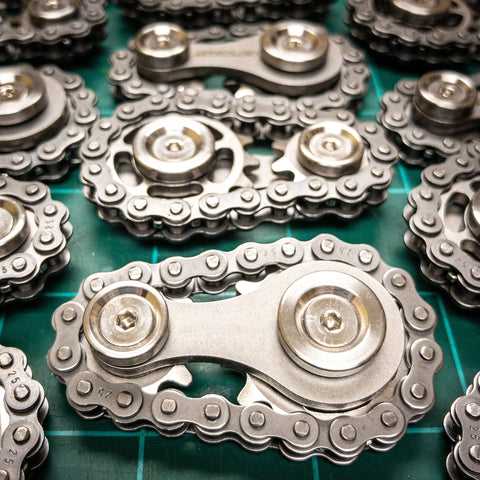 【Weight and Size】
Not too big for the pockets, not to small for the hand. This sprockets chain fidget toy has a nice weight.
The chain rolls easily around the two sprockets when holding the 2 finger caps on one sprocket and swing it around in circles.
The right size of the fidget toy will fit your palm perfectly. It alows you to roll easily in your 
palm to exercise the fingers.
It's a lot of fun to play with and a change from the typical spinners that you've ever seen.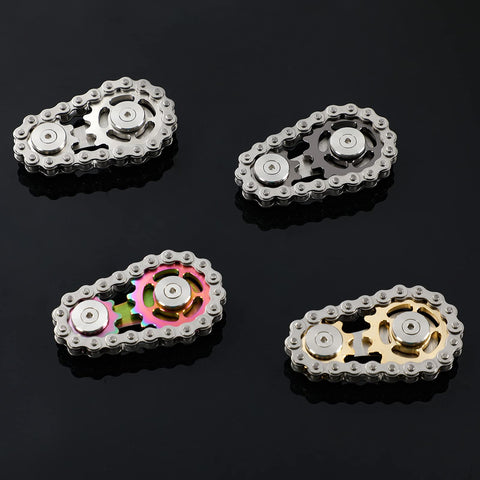 Gears Linkage Bike Chain
Sprockets, Sprocket Fidgets Chain,
Gears Linkage Bike Chain Design. Made of Stainless Steel, Colorful, high quality, smooth, full of mechanical sense. Perfect for someone who enjoys endurance
bicycling
. Easy to carry, simple, discrete and fun, also effective for focus and deep thought.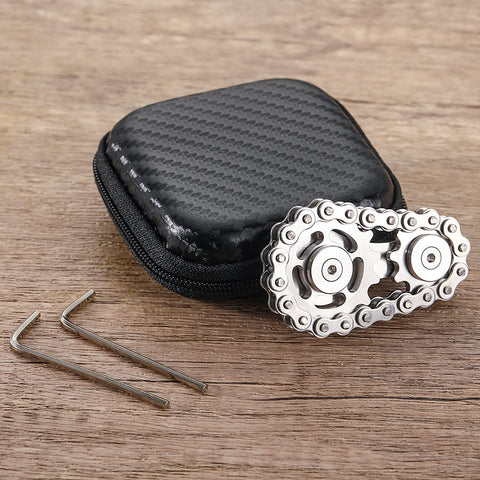 Kinetic Desk Toy
Great Toy For Fidgeters. Perfect for waiting in lines, meditation, timing, quitting bad habits, striking up conversations, and more.
Helpful: Increases Focus and Attention for Teens and Adults with ADHD, ADD OCD, and Autism.
shipping policy: free shipping on orders over $35 Please allow 2-3 business days for your order to process.
return policy:
You have 30 days from receiving your order to arrange your return
(there is a 15% return fee). products must be returned unworn, unwashed,
and in their original package.
pre-orders: items available for pre-order will be showing on the product page with It's ship date.