Product description
Shipping & Return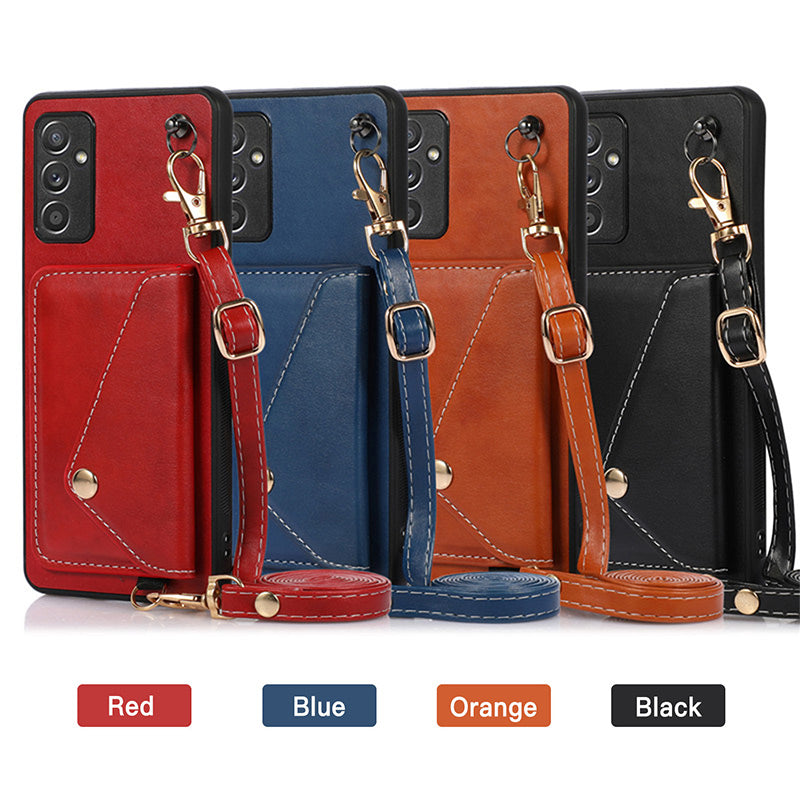 About this item:
Card case magnetic buckle: This mobile phone case allows you to easily access credit cards and cash on the go. It is very suitable for shopping, daily city walks, traveling, etc. In addition, this purse-style wallet uses a flip-top closure with a magnetic buckle, which can be fixed in place and all your belongings can be safely stored in place.
Crossbody/shoulder strap adjustable shoulder strap suitable for daily use: With the adjustable shoulder strap, you can also adjust it to the length you like, or even wear it as a crossbody bag for a different look.
Bracket function: It can be a bracket or a bracket, used to convert into a multi-angle comfortable view, for reading, watching movies, playing games, and browsing the web.
High-quality material wallet: Each flip wallet is handmade, made of high-quality artificial leather, durable, good in the hand, scratch-resistant, and shock-proof. This wallet with a shoulder bag can withstand daily use and stay with you for the coming and going years
shipping policy: free shipping on orders over $35 Please allow 2-3 business days for your order to process.
return policy:
You have 30 days from receiving your order to arrange your return
(there is a 15% return fee). products must be returned unworn, unwashed,
and in their original package.
pre-orders: items available for pre-order will be showing on the product page with It's ship date.